Lithium-Ion Technology from Jungheinrich
Li-ion batteries are revolutionising the market for electric industrial trucks. And with good reason. High-performance energy cells score over traditional lead-acid batteries with world-leading performance, fast charging times and zero maintenance. Our li-ion batteries ensure continuous operation and thanks to their long service life, you get plenty of use out of them. 
Back in the race again faster.
Extremely short charging times.
Li-ion batteries are always charged and ready for use across shifts. After an intermediate charge of only 30 minutes, a 24 V battery will have reached 50 percent of its capacity. For an 80 V battery, it only takes 53 minutes. Full charge is achieved in 80 minutes for the 24 V battery and in 105 minutes for the 80 V battery. Boost and intermediate charging possibilities, such as during breaks and downtime, ensure 24/7 availability of your vehicles while increasing flexibility in your day-to-day warehouse operations.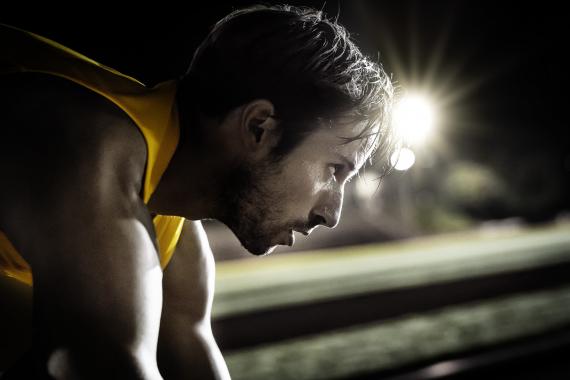 Maximum power at all times.
With constant high performance.
Li-ion batteries perform better than lead-acid batteries. Greater depth of discharge and a constant voltage characteristic mean that more power than with lead-acid batteries is available even when the battery is running low. The batteries recover energy during braking, and a better overall efficiency rating enables them to save up to 20 percent more energy. In addition, communication between the battery and the charger ensures efficient and fast charging.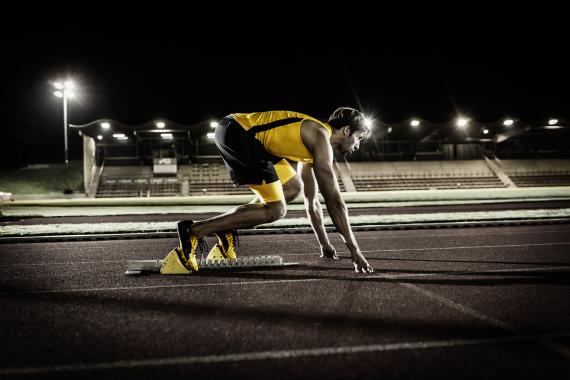 Ready to start at all times.
Ready to start at all times.
Li-ion batteries are always ready for the next lap. With no need for breaks. They are completely maintenance-free and do not release gas. Thus, there is no need to spend time or money on maintenance, battery servicing or other infrastructure requirements. Downtime is also a thing of the past with li-ion batteries.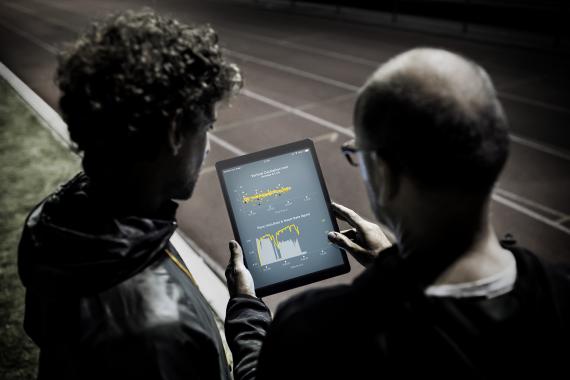 Peak performance with a top-level team.
A perfectly synchronised system.
A world-class runner needs team backing to reach top performance. And the same goes for li-ion batteries. Full potential is only achieved when everything works together perfectly. As the only complete system supplier for intralogistics, Jungheinrich offers you a comprehensive, interconnected system in which the battery, charging unit and vehicle perfectly communicate with each other, thus significantly reducing power requirements. We can achieve this level of perfection because we are the first manufacturer of industrial forklift trucks in the world that produces its own li-ion batteries and also implements them for you. And our team approach means we are there for you at every stage of your li-ion project. Whether for retrofitting a single vehicle or converting entire truck fleets. Our consultants are there to help you throughout the process, from planning to implementation.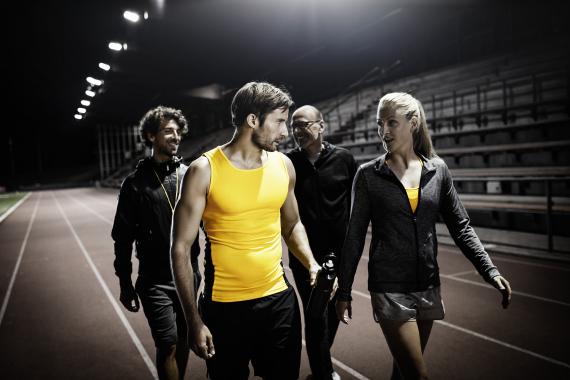 The benefits of li-ion batteries at a glance.
In a nutshell
High performance, fast charging times, no maintenance and a particularly long service life – see how to win with lithium-ion batteries.
Learn More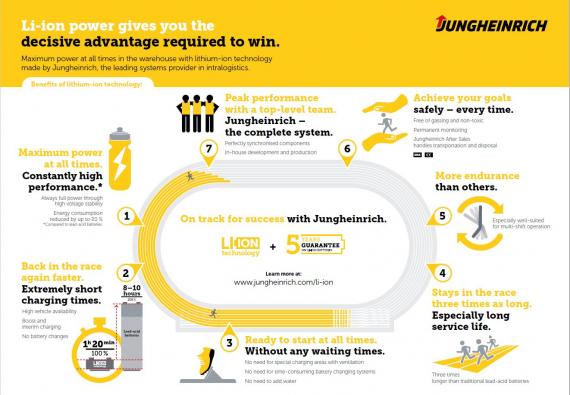 100 % satisfaction. Guaranteed.
5 years carefree. Guaranteed.
With our 5-year guarantee on li-ion batteries, we give you a long-term performance promise, regardless of operating hours