Jungheinrich Partners Australia are committed to servicing your forklift to the upmost standard.
With this, comes the use of genuine spare parts.
Our considerable spare parts inventory covers our large product range to ensure your downtime is minimised in the case of an emergency. Our parts department and respective overseas factories are linked online for immediate knowledge of part stocks. Parts are delivered promptly to ensure you are not faced with avoidable and costly delays.
Additionally we have access to parts for all major forklift brands as well as the widest range of forklift accessories and attachments.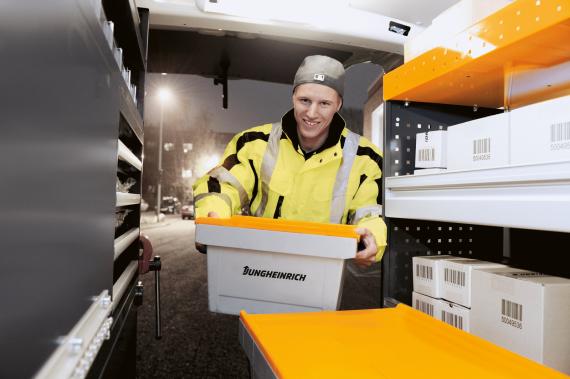 Spare Parts
Spare Parts
Premier forklift repairs, servicing and genuine spare parts for all makes and models of forklifts including Jungheinrich, TCM, Manitou, Kalmar, Toyota, Nissan and Taylor Dunn forklifts.
Jungheinrich Partners Australia is certain to have the product you require to adequately service your forklift. We're confident that no matter the make or model of your forklift, we will be able to efficiently supply you with the parts you require and are more than happy to ship parts across Australia. More than just parts however, we also offer both forklift repairs and forklift service throughout Australia, with an experienced, knowledgeable and friendly team available on site 24 hours a day, 7 days a week. No matter if it's a Toyota forklift or a Nissan forklift, Jungheinrich Partners Australia have expertly trained technicians across a number of locations able to provide forklift repairs and servicing at the utmost of service levels.
If you're looking for spare parts or servicing, Jungheinrich Partners Australia are the ones who can help. We're the leaders in forklift repairs, spare parts and forklift service for a variety of materials handling products across a number of industries.