Rent Or Buy A Forklift In Sydney
Jungheinrich Partners Australia Sales and Rentals in Sydney
Jungheinrich Partners Australia branch meets the needs of the marketplace. We are supported by our highly trained technicians in fully equipped and specialised mobile workshops. Jungheinrich Partners Australia is proud to not only service Sydney, New South Wales, but also country wide. We provide a complete range of materials handling equipment with brands such as TCM, Jungheinrich, Hytsu, Taylor Dunn, both new and used and for sale and rental. We can tailor our sales for our clients, to ensure you receive the right equipment to suit your specific needs and purposes. The knowledgeable and friendly team is always available to discuss the many forklift options for sales, forklift parts, machinery, repairs and services. Australia wide we are the leaders – forklifts Sydney, forklifts Melbourne, forklifts Brisbane and forklifts Adelaide!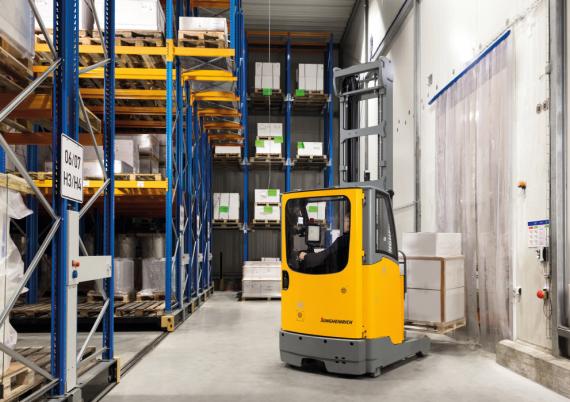 Jungheinrich Partners Sydney branch offers a great range of both new and used forklifts for sale and hire. Contact Jungheinrich Partners Australia today for more information about the services we offer.
Jungheinrich Partners Sales and Forklift Hire Sydney Needs
As specialists in forklift sales and forklift hire Sydney wide, Jungheinrich Partners Sydney branch is sure to meet your materials handling requirements. Our range of equipment is extensive, with brands such as Manitou, TCM, and Jungheinrich available for both the sale of quality used or new forklifts, or forklift hire Sydney, Melbourne or indeed Australia wide.
Our friendly team is always available to discuss the many options for sales, parts, machinery, repairs, services and forklift hire Sydney, Adelaide or Brisbane. On top of this, to ensure the utmost in customer service levels and product knowledge, our specialised mobile workshops are fully equipped and supported by expert technicians.
So, when you think of forklifts, whether it be forklift sales Sydney, forklifts Brisbane, forklift hire Adelaide or forklifts Melbourne – think Jungheinrich Partners Australia. We service all of Australia, and we're confident that our Jungheinrich Partners Sydney branch perfectly meets the needs of the marketplace.