Do you want to optimise or replan your material handling flow?
Based on a detailed data study of your warehouse processes and the on-site truck fleet, the Jungheinrich materials flow consultant identifies and analyses possible improvement potential.
This service is completed by a customer and warehouse-specific concept with suggestions for optimising operating performance.
Advantages in overview
Reducing energy costs
Process and flow optimisation
Improving order picking performance
Increasing the efficiency of fork lift truck fleets
Increasing warehouse capacity
World leading VNA Turret Truck and Order Picker products
Working with our Jungheinrich partners we will assist your company in warehouse design (including racking positions) or review your current warehouse materials handling systems to maximise your warehouse efficiency.
For more information please contact Jungheinrich Partners Australia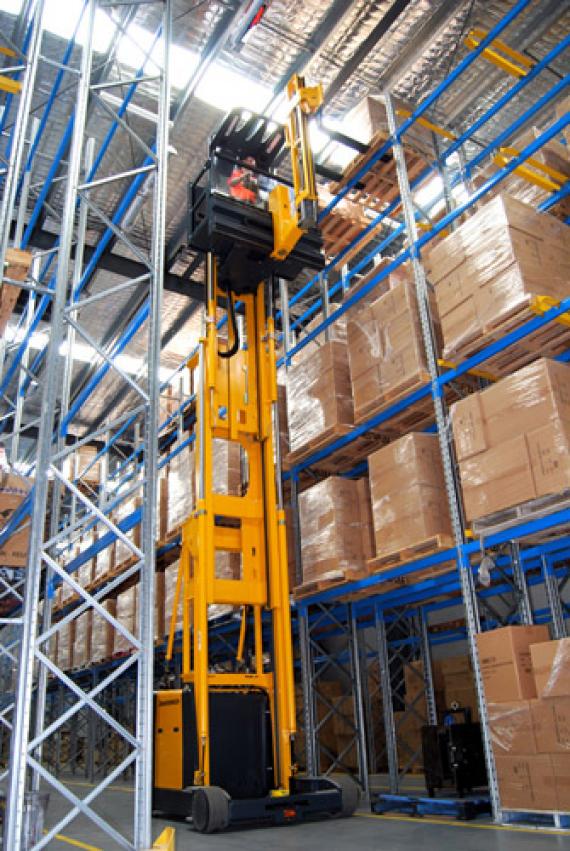 Here at Jungheinrich Partners Australia, we work with ours partners at Jungheinrich to offer you advice in the optimisation of your materials handling flow. 
Experts in Warehouse Equipment And Materials Handling Equipment
Are you considering optimising or replanning your materials handling processes? Then speak to Jungheinrich Partners Australia! Effective materials handling is the process of finding solutions and problem solving for storage and movement within warehouses, and can help in improving the overall efficiency of your warehouse operations. Jungheinrich Partners Australia will, while working alongside our Jungheinrich partners, assess your current materials handling equipment and warehouse operations and suggest our recommended improvements. We are also able to assist in the design of new warehouses and suggest the most appropriate warehouse equipment.
Ultimately, appropriate materials handling equipment and effective materials handling is essential in ensuring smooth day to day warehouse operations. With so many advantages to come from optimising your materials handling flow, such as increased efficiency, overall process and flow optimisation and reduced energy costs, why wait? Contact Jungheinrich Partners Australia today for a full assessment of your current warehouse equipment and processes.